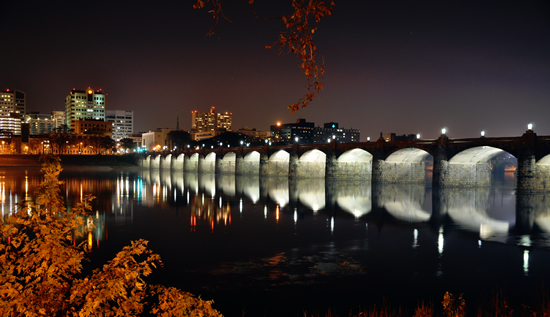 CARLISLE, PA WEB DESIGN AND SEO
Plato Web Design was founded on the principle of offering only the highest quality custom web design and Search Engine Optimization (SEO) services, design and SEO that are actually capable of driving sales. Our company stands out among Carlisle web design firms, those throughout the Cumberland Valley, and web design companies in Pennsylvania as a whole. That's because we act based on the customer's best interest at all times. The services we provide have proved consistently effective for getting traffic and increasing sales.
We build you an industry-leading site, without the industry-leading price.
There are other Carlisle web design experts, but most lack the creativity and sense of aesthetics needed to provide a great experience for customers and successfully bring conversions. Many companies are missing the ability to create a design that is at once unique, attractive, user-friendly, useful, and search engine-friendly. We know how to perform SEO, using methods that simultaneously improve the actual value and relevance of your site. We do not, however, over-stuff pages with content like many web design firms. It's a delicate balance, and you need someone who has learned about SEO first-hand through extensive experimentation, including Carlisle SEO.
Get effective Carlisle area SEO
We'll help you get your name out through paid advertising, but few things can help your business like well-performed SEO. We'll provide you with high-quality Carlisle SEO to help you appear in Google local listings, a crucial step for any local business. Residents in the area are probably already searching for what you offer, every day. We've helped numerous clients top their local listings throughout areas of Pennsylvania, and we can help you too!
Convert Carlisle customers into sales!
Once you're well-ranked in search engines and getting traffic from local Carlisle SEO, you still need to turn visitors into actual sales. You're going to need well-written copy that's carefully crafted for a balance between valuable content and SEO. Our expert internet marketers and copywriters can provide you with the attractive and persuasive copy that you need, while making your page more friendly to search engines as well. Good copywriting can take a lot a time and energy, and our staff can help free your time so that you can focus on running your business. We'll analyze various versions of your website to test conversion effectiveness in real-time, and we'll apply that insight to your design and SEO.
Extend Your Reach
Many businesses just describe their products and services, or they offer information, but they don't do enough to actually sell their products online. An effective website has plentiful calls-to-action in order to ensure that customers know what you offer, why they should have it, and how to get it. And eCommerce is quite possibly the best way to extend your reach beyond Carlisle and Pennsylvania as a whole. You can carve out a place for your business in the global market, which is more accessible to entrepreneurs than ever, provided they have the right professionals on their sides.
Like what you see? Get a free quote! Our form takes less than a minute to fill out, and your information will never be shared with anyone, ever.