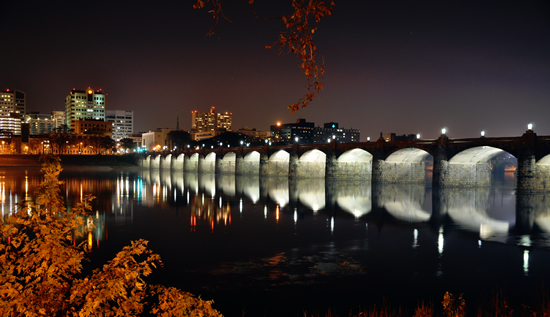 SEO IN READING, PA
If you're like most Reading business owners, you're probably frustrated with your search engine results.
Understanding the how and why of Google's rankings can be confusing, and, if you're not familiar with search engine optimization (SEO), downright infuriating.
We're here to help. We have a track record of providing our clients (large and small) huge improvements in search engine rankings that shock their competitors and really draw in new Reading, PA customers.
How do we do it?
We're no rocket scientists - we just work awfully hard to improve your site's rankings.
We're results oriented and 100% open and honest as to exactly what we'll do to get your site to the top of Google's rankings. Forget algorithim changes - we do everything by the book: the way Google intends, and the way that will provide long-term success and stability to your business' online presence.
Here's how it works:
Step 1: We develop a simple, Reading-oriented Game Plan
We spend quite a while getting to know your company and your current marketing strategies, and use market weaknesses to pinpoint an SEO attack strategy that we'll use to get you to the top of the search rankings for your industry.
You pay monthly, and can cancel any time. We don't want you paying for anything you're not happy for.
Step 2: We work our "magic"
We help with:
Competitive research - we figure out exactly what's working for your Reading competitors, and use it to craft a unique strategy fit for your site.

Content-writing - we'll create effective copy that is concise, to-the-point, and interesting. The sort of thing that will draw in new customers and keep them there.


Backlink building (a.k.a. convincing other sites to link to yours) - one of the most crucial parts of any SEO strategy is the creation of quality backlinks, which requires lots of hard work (we'll reach out to lots of other like-minded websites to see if they'd like to build a relationship with yours, and just a little bit of finesse.


Publishing your content on other sites - including press outlets - every day, hundreds of small businesses are getting free press attention through intelligent guest posting: the art of getting an article you've written published on another site. Guest posts are valuable backlinks, and when they involve the press (which we can help you with), they can draw invaluable publicity.


Google Adwords - If you're looking to reach beyond Reading, we can help you target customers all over the country through effective Google Adwords campaigns (those ads you see on the right side of Google search results). When done properly - Adwords can be an incredible way to lure qualified leads to your site at ridiculously low prices.
Step 3: Sit back, relax, and wait for your Reading customers to start calling.
It's that simple. Really.
If you're interested, we'd love to hear from you. Call us (717-903-3471) or Contact Us Now, we'll be happy to help get you set up with a monthly SEO plan. Even if you end up not being a client, we'll be happy to give you as much free advice as we can.
Reading SEO - It's how you found us!