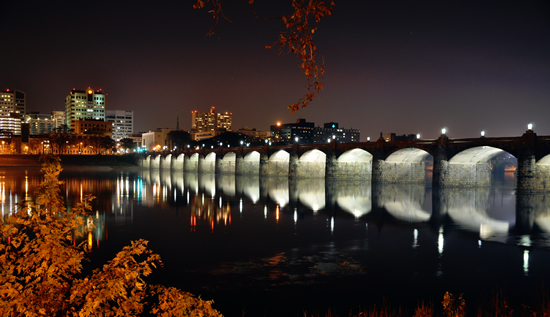 HARRISBURG, PA SEO
When we first started out in the Harrisburg web design business, our search engine rankings were terrible. There are a lot of Harrisburg SEO and web design firms out there, and - believe it or not - web design companies tend to be pretty good at optimizing their sites for search engines.
Despite the competition, within just two months, we found ourselves ranking in the top 3 for Harrisburg web design (ahead of some of the largest and most well-established firms in the state), and we're still on top today. Using the same common-sense techniques, we've managed to give our clients incredible results.
How?
We're not geniuses, nor do we know any special trade secrets (although we do have a few tips and tricks up our sleeves). Our secret is: don't be secretive.
Just like everything about our business, we're results oriented and completely honest about what will and won't work for your business. We're 100% open about how to rank your site higher in search engines, and exactly what we plan to do to put you on the top of the rankings.
Here's how it works:
Step 1: We come up with a simple, Harrisburg SEO plan
We take the time to talk extensively with you and tailor a real, effective strategy for ranking your site in search engines. We like to focus only on the strategies that will actually make you money, and we provide specific, detailed instruction on how we plan to improve your search engine rankings. Believe it or not, this stuff isn't rocket science - it just takes a little marketing skill.
You pay monthly, and can cancel any time. We don't want you paying for anything you're not happy for.
Step 2: We work our "magic"
We help with:
Researching your competitors - we find out what's working, what isn't, and what we can use to draw in more Harrisburg customers.


Article-writing - we're expert copywriters who know how to write effective copy that targets your keywords and represents your business. Check out some examples in our Articles section.


Link-building - we take the time to build relationships with businesses like yours, and come up with ways to encourage other sites to provide you backlinks (search-engine speak for "links to your website" - the kind of stuff that helps boost your Google rankings).


Getting your articles published on news sites and reputable blogs - One of the most underrated ways to improve your search engine rankings - guest posting (as it's called in the SEO world) can be an incredibly effective way of boosting your site's credibility (and your personal reputation). We've had articles published all over the web, at websites large and small, and we can help you get in touch with editors and get the publicity your site needs.


Google Adwords - For many Harrisburg businesses, simple search engine optimization just isn't enough to draw in lots of new customers. In many cases, there just aren't enough people searching for what you're providing - but that doesn't mean you have to give up. We can show you how to leverage the power of online advertising to drive more business through Google Adwords. We can manage your campaign for you, conduct in-depth testing to find out what parts of your site can use the most improvement, and, most importantly of all, we can drive real, qualified leads to your website. Seriously.



Step 3: You enjoy an influx of new Harrisburg customers
And that's it. Sit back, relax - maybe grab a drink. You deserve it.
Interested? We'd love to talk to you about your business. Feel free to call any time (717-903-3471) or Contact Us Now, we'll be happy to set you up with a monthly SEO plan, and give you as much free advice as possible.