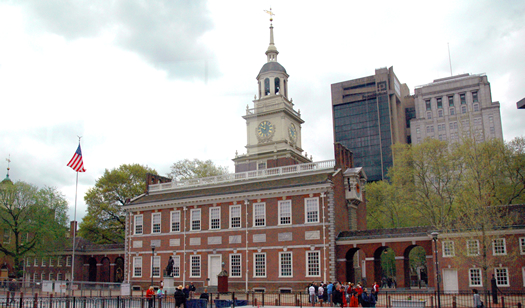 PHILLY WEB DESIGN & SEO
Plato Web Design specializes in providing custom website designs (no templates) that draw in more visitors, leads, and sales for customers in Philadelphia, Central PA, and all across the U.S. and Canada. Every site we create is specifically targeted to achieve maximum success with local customers, and Philly web designs are no exception. Here are three main areas we like to focus on for Philadelphia businesses:
Busy city, clean design
Philadelphia is busy. Busy streets, busy people, and most importantly, a busy and competitive business climate. Regardless of your industry, you likely have several dozen competitors in or around the city that are constantly vying for your market share. With all that pressure, it can be hard to differentiate yourself - but having a great website is a great, easy way to set yourself apart.
Your prospective customers don't like all the competition either. Price-shopping can be exhausting, and what they're really looking for are quality product/service providers who can help make their purchase decision for them. Give your customers a simplified, conversion-oriented web experience and they'll thank you. We can help you focus your Philly web design and come up with a clean solution that shows your customers that you're easy to understand, easy to work with, and easy to buy from.

Look like a national brand, even if you're a mom-and-pop shop
In the words of David Bell, (former President of the Bozell Group, one of america's largest marketing firms) "there is great strength in size, but there is also great weakness," and never has that been more true than in today's internet climate. With the advent of online advertising and the internet age, small businesses have access to all of the same design, advertising, and sales tools as almost any trusted brand.
While most web design firms make low-quality, one-size-fits-all small business sites that would make any business look small, our designers can create quality, custom website designs that make small companies look like industry giants, while maintaining all of the advantages of running a small business.

Don't wait for your Philly customers to come to you. Go out and get them!
In the early days of the internet - the old adage held true: "if you build it, they will come." Needless to say, the early days of the internet are long behind us.
More than ever, businesses are in need of reliable ways to generate more traffic and valuable leads - that's where we come in. We offer incredibly effective SEO and pay-per-click ad services that target just the customers you're looking for - without you having to spend valuable time managing ad campaigns or writing copy.
Plus, if you're looking for media attention, we are experienced content marketers. In just the past year, our writers' work has been featured on ThoughtCatalog, Speckyboy.com, Under30CEO, and several other large publications.
Consistent Branding
When marketing to a large city like Philadelphia, you're likely to be utilizing a number of different mediums all at once (website, flyers, print ads etc.) which usually means hiring a different form for each medium – which can make it hard to make your message consistent. That's why we offer Philly website design, graphic design (for every variety of print ad), and online campaign management, all in-house. You brand will stay constant from ad to ad, and your customers will reliable image of who you are, and what you do.